I'm seeing a lot of gripes about Facebook lately.
People are saying Facebook is dying because of the new restrictions on the news feed and the drop in Reach.
Some "experts" are even claiming there's no longer a reason to even have a Facebook business page.
Facebook is dead, they say.
I completely disagree!
Facebook continues to be the best social network to set up camp on as a business. It's an absolute no-brainer to be on there.
What exactly are the benefits of having a Facebook business page?
Glad you asked. 😉
Top 10 Benefits of a Facebook Business Page
1. Increased Exposure to Potential Customers
1.19 BILLION USERS.
Need I say more?
If your business can't find new customers on Facebook, maybe you should rethink your line of work.
2. Gather More Leads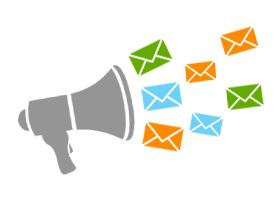 Just having people Like your page isn't enough to provide yourself with a long-term, sustainable business. Sure you can make a good living short-term off just using your Facebook page.
But what if Facebook does actually disappear one day?
If you haven't made a connection with your followers outside of Facebook, then you'll be in trouble.
That's why smart businesses gather leads in the form of email addresses — so they can contact their community outside of Facebook.
Most do this through contests, giveaways and newsletters — and it's a proven system.
But you also need to be careful how you use your leads.
For example, don't hammer fans with daily emails peddling affiliate products and other junk — unless that's what they signed up for.
Email them consistently once or twice a week with helpful information that also leads them to your website — where they hopefully will become customers.
Continue reading at:
https://www.postplanner.com/top-10-benefits-facebook-business-page/